Technology
The Effect of Feedback and Collaboration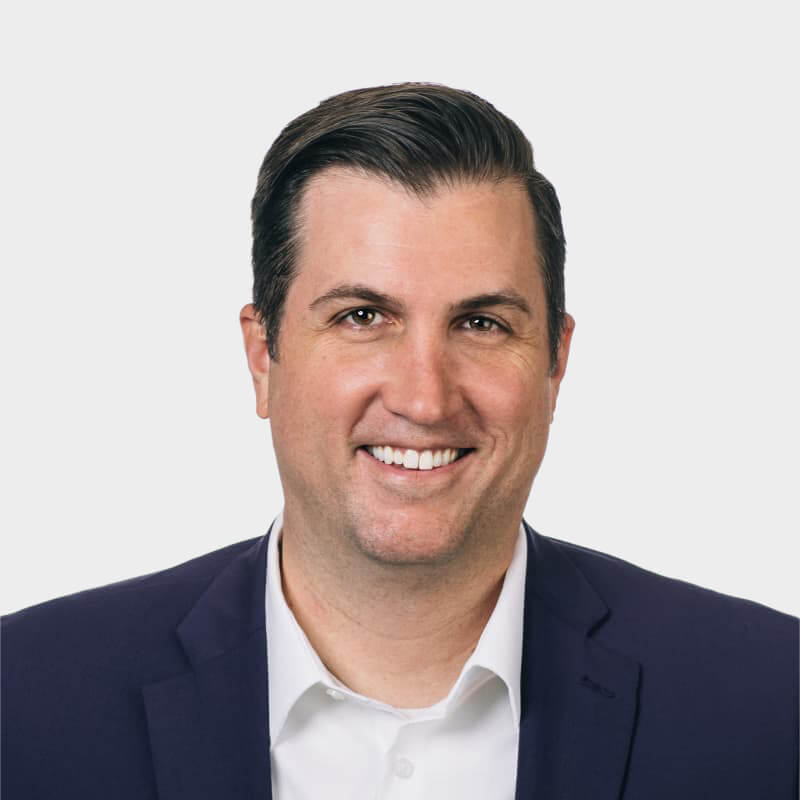 Brian Bichler, Head of Platform Experience
February 3, 2022
It was amazing to witness adoption of Unio and Clear1 in 2021! Unio exceeded over 20 million views, and clients and members viewed their portfolio information in Clear1 over 11 million times. As a result of this activity, I wanted to share a few highlights about where financial professionals are spending their time throughout our platform — and how their feedback is influencing the evolution of our platform.
Viewing Contacts
The Client Snapshot, Documents and Relationship View were accessed several million times throughout the year. We identified high utilization of the Unio CRM functions like Notes, Tasks, Calendar Events and Texting as financial professionals diligently managed their business while tracking the level of client and member engagement. In particular, the Interactions tile on the Snapshot was heavily accessed as you established the Service Experience goals to measure the level of engagement over the year.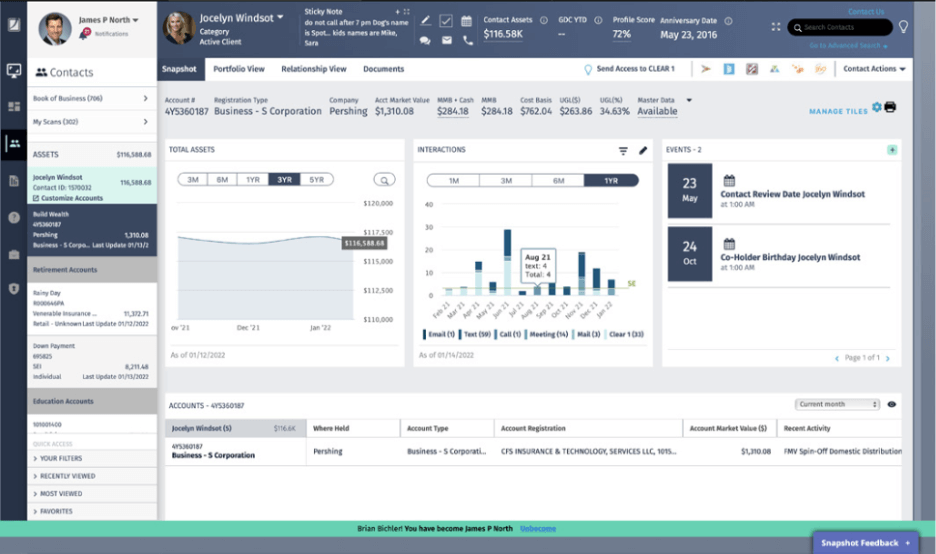 Practice View
It was fascinating to see how financial professionals ordered their tiles to get the information they wanted as quickly as possible. Listening to them talk about their "systems" of laying out these tiles to monitor all of the activities around their financial practices and the ease by which they could drill down into greater detail, if needed, were very informative.
Many financial professionals even challenged us in design review sessions to add more insights and automate actions in the Practice View to increase efficiency further, which we translated into our software releases.
One of my favorites was creating the Service Scorecard, wherein financial professionals can see all phone calls and email requests to the home office, and add updates or documents while having complete transparency into the overall service experience.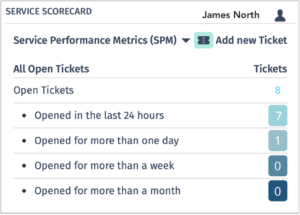 Best Practices
Portfolio View, Reporting, Documents and more. There is too much to list in one article, but we see so many best practices in how financial professionals are using areas of Unio.
Reporting
Usage of this function is at an all-time high with both the Discovery and Master reports being run. We are seeing so many individuals schedule favorite reports to be run at a predetermined frequency and simply click on the notification badge when they wish to access them.
New Account Opening (Documents)
Using a template to pre-bundle forms together has become a popular feature. Financial professionals have created thousands of combinations of templates for their leading types of business to have all the forms at the ready. In addition, the amount of data being captured in the Profile and monitoring the Profile Score has significantly increased the number of forms to prefill, which saves significant time in opening business.
Portfolio View
Many financial professionals have communicated the value of doing video conferencing sessions in which they presented the Portfolio View to educate clients and members on their asset classification, positions, recent activity and the position Fundamentals and Price + Volume details. It was fun to learn how they approached these discussions and presented your strategies to assist clients and members in meeting their goals.
Using a feature called the "Switch to Client View," which can be found in the drop-down by your name, is very useful as, when selected, it modifies the information on Unio to make its presentation friendly.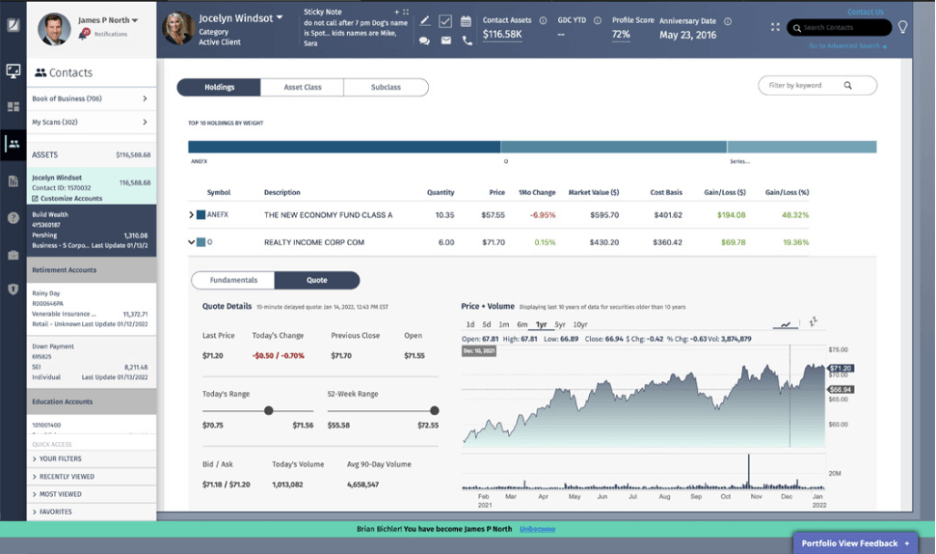 We are working through a robust portfolio of Unio and Clear1 initiatives for 2022 based largely upon the feedback of financial professionals throughout the Atria family.
We appreciate our partnership with them and look forward to further collaboration as we continue to evolve our platform and add value to their financial practices.